International Open Access Week this year runs from October 22–28. We celebrate it annually at the Dalhousie Libraries, but what is Open Access Week and why should it matter to Dalhousie students and faculty?

Open Access Week provides an opportunity for academics and researchers to continue to learn about the potential benefits of Open Access, to share what they've learned with colleagues, and to help inspire wider participation that will make Open Access a new norm in scholarship and research. (from the Open Access Week website) The principles of Open Access are founded on ideas of public access to publicly funded research, author rights, availability of educational resources, and affordable access to materials for educational institutions. The Dalhousie Libraries are pleased to be using these principles to bring the research activities of Dalhousie to the world.
This year's theme is Designing Equitable Foundations for Open Knowledge. Nick Shockey, Director of Programs & Engagement for SPARC (the global Scholarly Publishing and Academic Resources Coalition) says, "This year's theme reflects a scholarly system in transition. While governments, funders, universities, publishers, and scholars are increasingly adopting open policies and practices, how these are actually implemented is still in flux. As open becomes the default, all stakeholders must be intentional about designing these new, open systems to ensure that they are inclusive, equitable, and truly serve the needs of a diverse global community."
The Dalhousie Libraries have a number of events and posts to mark this important week. Please join us at one or more of our Open Access-themed events this fall, either during Open Access Week or later.
    –     EVENTS     –
Open Access: Tips for Planning (webinar)

When people hear or see the words "open access," they think of open access journals and wonder how much they'll have to pay to publish in them. This session will address some of the misperceptions around open access and help you build a plan to make your research openly available using open access journals and/or Dalhousie's institutional repository (DalSpace). Learn how to build open access into your research plan (fees, publisher policies, retaining preprints and post prints), learn about what Open Access is and isn't and find out how our institutional repository DalSpace can fit into your workflow. Presenter Geoff Brown is the Digital Scholarship and Government Information Librarian at Dalhousie Libraries. He manages DalSpace, oversees the libraries journal hosting service and is working to support open textbook development both at Dalhousie University and in the Atlantic region.
Wednesday, October 24/12–1 p.m.
Session delivered via Zoom 
Register to get a link at: https://dal.ca.libguides.com/ScholarshipSeries
Screening of Paywall: The Business of Scholarship & Facilitated Discussion
Join us for popcorn as we screen Paywall, followed by a facilitated discussion with Scholarly Communications Librarian, Melissa Rothfus. Paywall: The Business of Scholarship is a documentary which focuses on the need for open access to research and science, questions the rationale behind the $25.2 billion a year that flows into for-profit academic publishers, examines the 35–40% profit margin associated with the top academic publisher Elsevier and looks at how that profit margin is often greater than some of the most profitable tech companies like Apple, Facebook and Google. (from https://paywallthemovie.com/)
This film screening is co-presented by the Dalhousie Libraries and the School of Information Management as part of the IM Public Lecture series. For more information, visit tinyurl.com/IMPublicLectures
Thursday, October 25/12–1:30 p.m.
Room 5053, Rowe Building
6100 University Avenue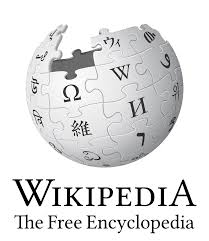 Wikipedia Edit-A-Thon: with a focus on women's health
Your research skills can help make Wikipedia a better, evidence-based resource for people looking for information on women's health. This is our third Wikipedia Edit-A-Thon and the first with a health focus. The US National Network of Libraries of Medicine are spearheading this initiative and you can join in or follow along on twitter with the hashtag #citeNLM2018
The session will begin with a brief presentation and discussion about Wikipedia followed by a learning session on Wikipedia editing. Participants will then embark in an edit-a-thon working with the aid of facilitators. Participants work independently or in groups to locate and update/edit pages and citations. You must bring a laptop to the session and create a Wikipedia user account prior to the event to be able to participate.
Wednesday, November 7/10–11:30 a.m.
Carleton Campus, Tupper Link, Room 2L3 
DMNB 221 
Please register: https://www.eventbrite.com/e/wikipedia-edit-a-thon-with-a-focus-on-womens-health-tickets-51511916529