International Open Access Week runs from October 24–30. But, what is Open Access Week and why should it matter to Dalhousie students and faculty?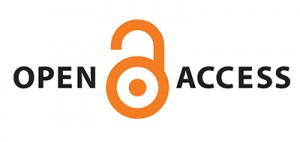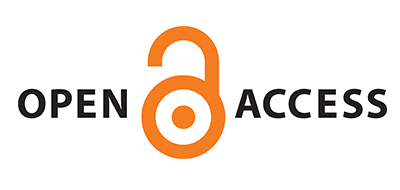 Open Access Week provides an opportunity for academics and researchers to continue to learn about the potential benefits of Open Access, to share what they've learned with colleagues, and to help inspire wider participation that will make Open Access a new norm in scholarship and research. (from the Open Access Week website)
The principles of Open Access are founded on ideas of public access to publicly funded research, author rights, availability of educational resources, and affordable access to materials for educational institutions. The Dalhousie Libraries are pleased to be using these principles to bring the research activities of Dalhousie to the world.
To mark Open Access Week, the Dalhousie Libraries are presenting workshops, and a film screening with SIM faculty member Ryan Whalen.
Tuesday October 25
Creating a Data Management Plan Using DMP Assistant with Sarah Stevenson
If you have a grant application that requires a data management plan and you're not sure what's required or where to start, this workshop is for you. We'll use the Data Management Plan Assistant tool from Portage Network Canada for a selected case study. You'll learn how to address the key areas of data collection, documentation and metadata, storage and backup, preservation, sharing and reuse, responsibilities, and ethics and legal compliance. This workshop is limited to 20 participants and registration is required. Contact carol.richardson@dal.ca to register. Laptops will be provided for the session.
12–1 p.m.
Science Academic Resource Centre in the Wallace McCain Learning Commons
Screening of The Internet's Own Boy: the story of Aaron Swartz
Aaron Swartz was an internet activist who committed suicide in 2013. At the time of his death, Swartz was under federal indictment after downloading many academic journal articles through the MIT computer network from JSTOR. This screning will be introduced by SIM faculty member Ryan Whalen.
6:30 p.m.
Killam Library Program Room (fifth floor)
Thursday, October 27
Creating a Data Management Plan Using DMP Assistant with Erin MacPherson
If you have a grant application that requires a data management plan and you're not sure what's required or where to start, this workshop is for you. We'll use the Data Management Plan Assistant tool from Portage Network Canada for a selected case study. You'll learn how to address the key areas of data collection, documentation and metadata, storage and backup, preservation, sharing and reuse, responsibilities, and ethics and legal compliance. This workshop is limited to 10 participants and registration is required. Contact erin.macpherson@dal.ca to register. Laptops will be provided for the session.
1:30–2:20 p.m.
Cobequid Boardroom, MacRae Library