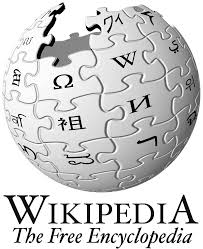 Join Gaetan Landry for an updated version of a talk originally given at Wikimania 2017 in Montreal of the Journals Cited by Wikipedia (JCW) system. The JCW system is used by the English Wikipedia's community to keep track of which journals are the most cited on Wikipedia.
The JCW system is mainly used by WikiProject Academic Journals to prioritize the creation of articles on academic journals. However, the system has many side benefits and can also be used to evaluate the on-Wikipedia impact of academic journals, and provide another citation metric similar to the Impact Factor, Eigenfactor, or PageRank metrics used in academia.
Gaetan will discuss what motivated him to originally propose the JCW system and extensions to other topics such as Magazines cited by Wikipedia, Books cited by Wikipedia and Publishers cited by Wikipedia.  The talk should be interesting to all audiences, particularly those interested in Wikipedian history and academic publishing (including open/libre access supporters).
Gaetan is a faculty member on the Agricultural Campus and has been a Wikipedian since 2006. He has given multiple talks at Wikimania, created about 175 articles and contributed to over 200,000 edits. A member of the Bots Approval Group since 2011, he is responsible for overseeing the operation of several bots on Wikipedia. He has written articles in The Wikipedia Signpost and is involved with several WikiProjects.
You are encouraged to bring a laptop to this presentation. All are welcome.
Date & Time: Friday, February 23, 10–11a.m.
Location: Killam Memorial Library, Room 2902 & MacRae Library, Cobequid Room (the presentation will be held in Truro with videoconferencing to Halifax)
RSVP: Erin.MacPherson@dal.ca