International Open Access Week runs from October 23–29. But, what is Open Access Week and why should it matter to Dalhousie students and faculty?
Open Access Week provides an opportunity for academics and researchers to continue to learn about the potential benefits of Open Access, to share what they've learned with colleagues, and to help inspire wider participation that will make Open Access a new norm in scholarship and research. (from the Open Access Week website)
The principles of Open Access are founded on ideas of public access to publicly funded research, author rights, availability of educational resources, and affordable access to materials for educational institutions. The Dalhousie Libraries are pleased to be using these principles to bring the research activities of Dalhousie to the world.
The theme of this years' Open Access week this year is Open in Order to… and is an invitation to answer the question about the concrete benefits of making scholarly outputs openly available. Dalhousie Libraries has a number of events planned as a part of Open Access Week:
Public Lecture: The Future of Open Access to Research and Scholarship: Lessons from the Medieval to the Early Modern Era 
Dr. John Willinsky, Stanford University
Monday, October 23, 4–6 p.m.,
Great Hall, University Club
Facilitators: Gaeten Landry, Lindsay McNiff, & Margaret Vail
Tuesday, October 24, 12–1:30 p.m. (bring your lunch)
Killam Memorial Library, Room 2902 & MacRae Library, Cobequid Room
RSVP: lindsay.mcniff@dal.ca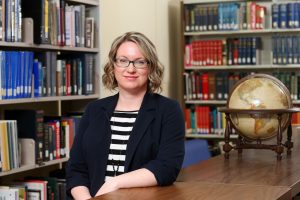 Thursday, October 26, 10:30–11:30 a.m.
Collaborative Health Education Building (CHEB), Room C266
5793 University Avenue
RSVP to Erin.MacPherson@dal.ca
Remote Attendance Available: A
guest link will be sent closer to the presentation date.
Presented by: Erin MacPherson, Research & Instruction Librarian, Dalhousie University; Lee Wilson, Interim Service Manager, Portage/ACENET and Maggie Neilson, Librarian, Acadia University.