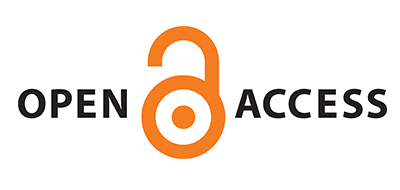 Today marks the first day of International Open Access Week (October 19-25).
Wondering what Open Access Week is and why it matters to Dalhousie students and faculty?
Open Access Week provides an opportunity for academics and researchers to continue to learn about the potential benefits of Open Access, to share what they've learned with colleagues, and to help inspire wider participation that will make Open Access a new norm in scholarship and research. (from the Open Access Week website)
The principles of Open Access are founded on ideas of public access to publicly funded research, author rights, availability of educational resources, and affordable access to materials for educational institutions. The Dalhousie Libraries are pleased to be using these principles to bring the research activities of Dalhousie to the world.
As part of Open Access Week, Dalhousie Research Services and the Dalhousie Libraries will be presenting two information sessions for Dalhousie researchers.
Open Access
General information on researcher responsibilities and Dalhousie supports
Wednesday, October 21st
1:00 to 3:00pm
Room 3H1, Sir Charles Tupper Building
This event will be available for distance participants at the following URL:  http://dal.adobeconnect.com/drs/
Please try to connect before the session to make sure your required software (Flash Player) is up-to-date.
RSVP for this session by October 20th to Sara Lavender at sara.lavender@dal.ca

Data Management Planning
Official launch of RDP Assistant, the research data planning tool from Portage, a project of the Canadian Association of Research Libraries
Thursday, October 22nd
1:30 to 3:30pm
University Hall, MacDonald Building
This event will be webcast via livestream at the following link https://livestream.com/accounts/12469673/events/4408658
RSVP for this session by October 20th to Sara Lavender at sara.lavender@dal.ca
You can also follow @DalLibraries on Twitter to stay up-to-date on everything Open Access.