This post is part of a series for International Open Access Week, which runs from October 23–29.
By Roger Gillis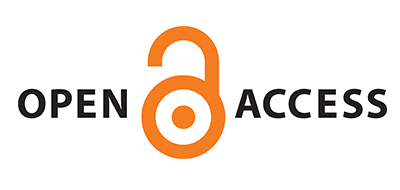 The recent announcement that scholarly publishing companies Elsevier and the American Chemical Society have filed a lawsuit against ResearchGate has raised concerns among those who use academic social networking sites to share their research with colleagues and the broader public. The recent incident with ResearchGate shed some light on the issue of copyright and the sharing of scholarly material in an online environment.
Understanding how one's research can be shared ethically and sustainably online is an important consideration for researchers when it comes to sharing their publications online. When research gets published online by academic publishers, the ownership of copyright varies according to agreements that authors enter into with publishers when they agree to have their article/book chapter/publication published. In order to legally share material online through social networking sites like ResearchGate, Academia.edu, and Dalspace, authors need to own the copyright to their publications, or the material has to be published in an openly licensed format that encourages sharing (such as Creative Commons licenses), or have permission from the copyright owner (often the publisher) to do so. Unfortunately, this is not a one-size-fits-all solution; different publishers have different policies with respect to what they allow to be shared, and how they allow it to be shared. Some publishers allow sharing outside of their publishing platform, some do not, and some allow only certain versions of articles to be shared (such as the preprint or postprint versions of an article). It is important for authors to read the fine print of their publishers' policies, to know what sharing is permitted, and what conditions they may be required to adhere to when putting their publications online.
So, how can authors appropriately share their publications online?
The first thing is to be aware what rights you have when you publish with a journal. It may be the case that some journals, such as Open Access journals, allow you to retain copyright, or assign Creative Commons licenses that allow for more easy sharing and distribution of this works. But, even these liberal licenses may come with strings attached, and limit the type of sharing that is permitted. For example, sharing on commercial platforms, such as ResearchGate, may be permitted, or sharing on a non-profit platform institutional repository, like Dalspace, might be acceptable. The first stop should be checking the publishing agreement or policy on the publication's website, to see if they allow sharing of their publications. If it is not clear, contacting the publisher to clarify its policy is also a good step to take, as well as checking databases such as SHERPA-RoMEO, which is a searchable database of publisher policies regarding author self-archiving.
Authors often don't realize that copyright assignment is a negotiation, and publishers don't require wholesale transfer of copyright in order to publish works. Many authors might be presented with long, daunting, agreements filled with legal jargon, and are anxious just to have their material published but they may not give consideration to what they may be signing away. One tool that can be used is an author addendum, which allows authors to retain certain rights when publishing, such as the rights to put the publication on their personal website or institutional repository. Alternatively, publishing in Open Access journals, which tend to have less restrictive sharing and copyright policies (and many often allow authors to retain their copyright), can be an effective way to ensure that authors are able to share their research publications more broadly.
Retaining your copyright, when it comes to publishing your research (and especially with articles), enables ethical and legal sharing of your research in new places, such as institutional repositories and personal websites. Academic Social Networking sites, such as ResearchGate and Academia.edu have their advantages but are not the same as repositories, and are likely to not meet funder Open Access requirements.
Reading the fine print and knowing what rights authors retain when publishing or what the publisher's policy is on sharing is important to being able to share your research legally and sustainably.
The Dalhousie Libraries Copyright Office provides Dalhousie researchers with non-legal advice on matters related to retaining one's copyright as a researcher when publishing. And the Dalhousie Libraries supports the principle of Open Access in order to promote the sharing of research and widespread form.