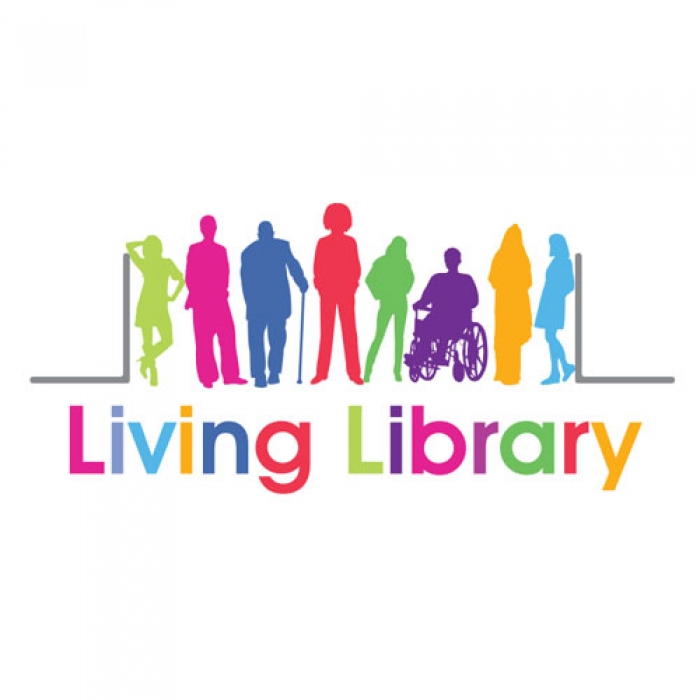 An Interprofessional Health Education Living Library event will be taking place on Dalhousie campus on March 2, 2016. A Living Library is like a normal library, but the books are people who share their experiences with attendees. Participants are able to rent out books and ask them questions related to their expertise. Each human book discusses a specific topic: HIV/AIDS, International LGBTQ Healthcare, Sex Industry and Healthcare, Culture, International Community Development, Person-First Language, Reproductive Justice and Global Health Internships/Electives in Tanzania are just a few of the books you will find at this event!
Living Library is based on the previously evaluated and successful European model, which began in Denmark in 2000 and has spread around the world. A group of 5 students taking a program planning class at Dalhousie, are responsible for planning, facilitating and evaluating this event. They meet twice weekly along with mentor Braden Kingdon, in order to ensure that the event will be successful.
Upon arrival, students and community members will be required to register by writing their name, program/profession and number of years studying/working. Students requiring an IPHE credit will be able to use this event to fulfill the requirement. These students can register through the Blackboard Learn portal. In order to fulfill the full 3-hour IPHE credit, students will be provided with background readings in order to prepare for the event, and will be required to complete a short assignment on what they have learned from the experience. Upon registration, students can choose the books they would like to rent out. Two students will rent out a book at a time – but they must be from different professions in order to encourage interdisciplinary conversation. Community members will be encouraged to join pairs of students and add to the conversation.
The event will run for 1.5 hours, with a 40 minute debrief session at the ending. This will be in the form of a large group discussion about the event. Attendees will be encouraged to fill out a brief feedback form, in hopes of gaining valuable, honest feedback from the participants for future events.
Marc-Andre Gionet, one of the students working on the event, described the goal of the event as follows:
"The Living Library will be a positive experience for all participants, bringing together a collaborative network in order to bring awareness to underrepresented populations. At the end, the hope is that the participants will walk away more accepting, receptive, and non-judgemental, [as evidenced] while providing services now, and in the future."
We are looking forward to learning through experiences at the Living Library! We hope to see you there on March 2nd.