Written By: Yolanda Watungwa, Dalhousie Health Promotion Student
Interview with: Xavier Hartley, Occupational Therapist
Promoting Leadership in health for African Nova Scotians (PLANS) is writing a regular blog post highlighting "Faces of Black Health". This post highlights Xavier Hartley and his role as a Registered Occupational Therapist.  These profiles can also be found on our website in the Faces of Black Health Section.
What do you do? 
I am a Registered Occupational Therapist working in two part-time positions with Nova Scotia Health. 
What is your role in your health profession? 
In one of my positions, I work as a Clinical Interventionist with the Early Intensive Behavioral Intervention Program (EIBI), where I oversee the development, and implementation of clinical treatment programs for preschoolers with autism spectrum disorder. This work is conducted from a client and family-centered approach in collaboration with colleagues on the Autism team and community partners. 

In my second position, I work as an Occupational Therapist on an inpatient unit in a hospital setting, where I support clients with restoring and maintaining optimal levels of functioning in the areas of self-care, productivity, and leisure. I have the pleasure of working both as a member of an occupational therapy clinical team and a multidisciplinary hospital healthcare team in this role.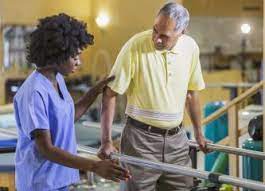 If you have or feel comfortable sharing, can you share your experience as a Black health professional in your field? 
Since graduating a few years ago, it has often felt difficult to find colleagues who look like me: I have often been the only Black person in my workplace. Recently, however, I did I start a new position where I have other Black colleagues. Getting to work with other Black healthcare clinicians has provided me the opportunity to have conversations with individuals who have shared lived experiences with myself about challenges we face with colleagues, clients, and the healthcare system as a whole. It has also provided opportunities to brainstorm and advocate from a collective perspective.  
From the opposite side of things, there has also been value in my experiences on teams that have lacked diversity, as these roles have encouraged me to speak up and provide a diverse perspective on changes that can be made to practice approaches and policies.  
Can you explain your experience and ability to access health services?  
I have been fortunate to not have too many negative experiences with the healthcare system. That said, I often feel as though I do not have the same experiences as others because I don't open up as quickly to physicians or clinicians who don't look like me out of fear of being judged (e.g., perceived as not being health literate). These feelings have been reinforced by healthcare providers who have talked around me about my healthcare as if I'm not there or don't understand what they are saying. When, this occurs, I will often find a way to mention that I work in healthcare, and this often changes their narrative. As a Black man, I must worry about racism. But as a Black gay man, I have to deal with homophobia and racism when trying to access health services.  
What went well and what could go better? 
So far, I've found it helpful to have conversations with people who identify as non-Black about my identities and their relationship to experiences in healthcare, as it often prompts critical reflection and positive dialogue.   
In terms of what could go better, representation matters! It is of the utmost importance that there are more Black and LGBTQ2S+ clinicians in our health care system to help ensure clients feel comfortable, are seen in their healthcare experience and receive care appropriate to their needs.  
Have you found or how have you been finding community in your health profession?  
The Occupational Therapy Community is small in Nova Scotia and it feels like a family. I met wonderful friends—now colleagues—through grad school and I continue to meet senior therapists in the profession that are always willing and available to provide mentorship to newer clinicians like myself. I am also an active member on an Equity, Diversity and Inclusion community at work, which has provided me with another sense of community in my profession. I am also excited to be volunteering with PLANS this year to be provide opportunities to support Black Learners in various ways, which will hopefully in turn bring more diversity to the field of Occupational Therapy in Nova Scotia.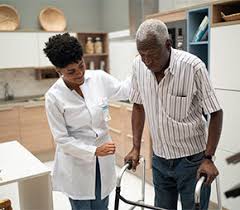 If you were to give your first-year-self advice, what would it be? 
I would tell myself to seek out Black professors and/or senior students to be my mentor in university. Even if they are not in the same field of study, I think it would be a valuable experience to have others in academia who may have shared experiences and could have helped me navigate my university journey.  I would also tell myself to look into all sorts of healthcare professions. I was fortunate enough to discover Occupational Therapy towards the end of my third year of university; I think it would have been nice to know more about different opportunities in healthcare earlier on!