By: Clarissa Brisseau, Dalhousie Medical student
In the span of just under two months, COVID-19 has touched every part of our lives. From how we learn to how we interact with our communities, most of us have found our new "normal". However, taking a look outside our community spheres can reveal that our ability to cope with a pandemic and our social determinants of health are more closely linked than ever. Halifax, like many cities, has had its struggles in helping people who use drugs (PWUD) even before the pandemic was on anybody's mind. It is important to reflect on the intersection of the pandemic and PWUD and to close the inequality gaps so everyone can remain safe. 
Harm reduction is a pragmatic and patient/client centred approach to reducing the harms and adverse events of drug use (Beirness et al., 2008). These include, but certainly are not limited to, needle exchanges, methadone services, and overdose prevention sites. Like many aspects of health care, COVID-19 has suddenly and dramatically changed how health care is provided. There have been closures and cancellations across all areas of health care. Harm reduction is not immune, as seen with the limitation of the Mobile Outreach Street Health's in person services and a reduction in Direction180's dispensary hours. Distancing requirements interfere with optimal care including empathy and connection which are cornerstones to harm reduction. Physical distancing requirements are essential for flattening the curve, however a harm reduction lens determines that more nuance is necessary.  
Addiction is a complex process that interacts with other domains of a person's life (Galea and Vlahov, 2002).  Housing is a major issue, especially in Halifax where there was low vacancy rate even before the pandemic (Canadian Mortgage and Housing Corporation, 2020). Being able to "stay the blazes home"  is impossible when you don't have a home to call your own.  Access to critical social assistance programs, such as Pharmacare and Income Assistance, also become vastly more difficult without a permanent address. Furthermore, even if shelters expand capacity it is challenging at best for everyone to adhere to 2 m distancing rules, putting the lives of an already high risk group at even more risk. Finding a solution to the housing crisis, both right now and in the future, is needed not only to protect lives in this moment but to provide the basis for future improvements of health in a meaningful way.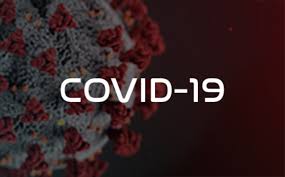 The key question that remains is: What can we do? Apart from our personal acts to stop the spread of COVID-19, we can support the groups that keep harm reduction going in all aspects.  We can work to unburden shelters and provide urgent housing to those who don't have it. We can make sure that the emergency benefits that the government is rolling out are equitably accessed by those with unsecure housing and work to make our other social safety net programs more accessible now and in the future. We can also make sure that vital community services (e.g. food banks and soup kitchens) remain open.  Finally, we need to make sure that harm reduction remains accessible, practical, and efficacious for PWUD and that public health guidelines account for the needs of PWUD.  Without thinking about the health of others in a time of pandemic, we risk letting the gains made in the opioid crisis slip from our hands. We must not let one crisis jeopardize the progress of another. 
As always, we thank our Service Learning partner Organizations. For more information on the Service Learning Program please visit our website. 
 References: 
BC Centre for Disease Control. (2020, April 23). COVID-19: Harm Reduction and Overdose Response. http://www.bccdc.ca/Health-Info-Site/Documents/COVID19-harm-reduction.pdf 
Bierness, D.J., Jesseman, R., Notarandrea, R., Perron, M. (2008, May 20). Harm Reduction: What's in a Name? Canadian Centre on Substance Abuse. https://www.ccsa.ca/sites/default/files/2019-05/ccsa0115302008e.pdf 
Canadian Mortgage and Housing Corporation. (2020). Rental Market Report Data Tables – Nova Scotia [Data set]. Canadian Mortgage and Housing Corporation. https://www.cmhc-schl.gc.ca/en/data-and-research/data-tables/rental-market-report-data-tables 
CBC News. (2020, April 2). Without resources, Nova Scotia's homeless are more at risk for COVID-19. CBC News. https://www.cbc.ca/news/canada/nova-scotia/nova-scotia-s-homeless-are-more-at-risk-for-covid-19-1.5520017?fbclid=IwAR1ISNtFw8UkdpSNkW4oN6kJS_AoxowLKG6UfXI6nDCNhUl7lbh9cnIfBys 
Galea, S., Vlahov, D. (2002). Social determinants and the health of drug users: socioeconomic status, homelessness, and incarceration. Public Health Reports, 117 (Suppl 1), S135-S145. 
Government of Canada. (2019, July 27). Social Determinants of Health and Health Inequalities. https://www.canada.ca/en/public-health/services/health-promotion/population-health/what-determines-health.html 
Jeffords, S. (2020, April 30). 'Two crises': Ontario's opioid problem worsens during COVID-19 as services for drug users scale back. CBC News. https://www.cbc.ca/news/canada/toronto/ontario-opioid-covid19-1.5551368 
Tait, C. , Gee, M., Woo, M. (2020, April 13). Pandemic restrictions reshape opioid treatment as doctors sound alarm. The Globe and Mail. https://www.theglobeandmail.com/canada/alberta/article-pandemic-restrictions-reshape-opioid-treatment-as-doctors-sound-alarm/?fbclid=IwAR0nm0r7tnLY1Z9gHNPNGiOYqTZb-ocrlBnjQHyUzK9zehW_R01Ruqd9niI