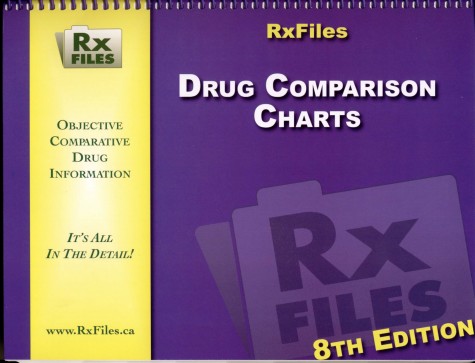 First, for fans of RxFiles, you may or may not have heard that there is a new edition (9th) due for release. We'll have copies as soon as they become available and the latest word places the release date in August.
The 8th edition is now officially out of stock at the publisher, but if you have an immediate need for the book, we still have 2 copies of the Pocket Size (complete with magnifying glass to help with the small print) in the store. Just drop by or give us a call if you'd like one.
Meanwhile, Dr. John Finley's Teaching Heart Auscultation was given a full-page review in the May 2012 edition of Congenital Cardiology Today, describing this "call to action" as a useful reference for "redesigning, updating and improving our current educational programs." You can find the full review on page 6 of the May issue, downloadable as a PDF file here.
And finally, a head's up about a publication not actually available through our store. The Dalhousie College of Pharmacy has recently released Dispensing Knowledge to celebrate last year's centennial of the school. You can learn more about this pharmaceutical time capsule and how to order it at the College website.