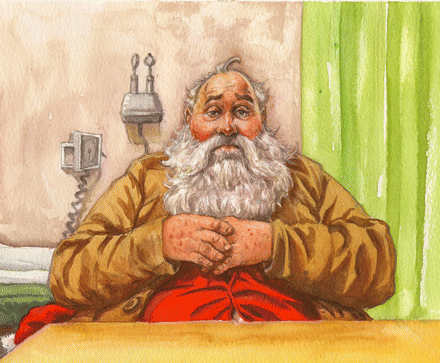 The British Medical Journal, a venerable, internationally respected publication some 175 years old, with an online presence that dates back 20 years, and an online archive stretching back to 1840, has in more recent years also gained some well deserved fame for its annual Christmas articles – compelling research on … not really vital matters. (Though the authors may disagree.)
Past years have addressed such phenomena as "…the relation between coins ingested by children and the Dow Jones Industrial Average," and "Head and neck injury risks in heavy metal: head bangers stuck between rock and a hard bass," investigated innovative procedures such as using speed bumps in the diagnosis of acute appendicitis, and fearlessly tackled such touchy subjects as, "The case of the disappearing teaspoons: longitudinal cohort study of the displacement of teaspoons in an Australian research institute," and "The survival time of chocolates on hospital wards: covert observational study". Journal posts have also both attacked and defended Santa Claus as a public health role model and offered a "Methodical Investigation of Risibility, Therapeutic and Harmful" – in case you might be concerned about the possible medical impact of reading these articles.
This year, the BMJ's groundbreaking research includes an investigation of "Zombie infections: epidemiology, treatment, and prevention," the surprisingly common practice of "…citing Bob Dylan in the biomedical literature," an innovative approach to increasing the odds of getting one's research into medical journals with, "Rejection of rejection: a novel approach to overcoming barriers to publication," and a brief but earnest article claiming that getting a Certificate in Reverse Psychology probably isn't worth it. (You work it out…)
This year's edition offers a bit of activity and interactivity as well. "Conflict of Interest Bingo" adds a sporting element to news reports and press releases related to questionable … 'relationships' between scientists and industry, and "Are you pharmiscuous?"allows doctors to self-diagnose their own relationships with their friendly neighbourhood pharmaceutical reps.
Happy Holidays.