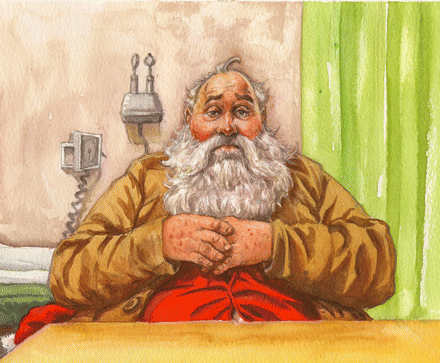 By the time you read this, the 2011 Christmas edition of the British Medical Journal may already be out. And why should you care any more about this than previous issues? Wouldn't you simply expect it to be another installment in the publication's 170 year mission of engaging and informing medical practitioners?
Well, not quite.
Each year, the Christmas issue is given over to articles on a decidedly lighter bent. Past offerings have addressed such phenomena as "…the relation between coins ingested by children and the Dow Jones Industrial Average," and "Head and neck injury risks in heavy metal: head bangers stuck between rock and a hard bass," investigated those in the health professions by testing "Right-left discrimination among medical students" and  "…the hypothesis that, on average, male surgeons are taller and better looking than male physicians…,"and fearlessly tackled such touchy subjects as, "The case of the disappearing teaspoons: longitudinal cohort study of the displacement of teaspoons in an Australian research institute."
(And of course, we can't ignore the seasonal elephant in the room, so past Journal posts have also both attacked and defended Santa Claus as a public health role model.)
What will appear in this year's edition is as yet unknown, but until it's released, you can access a one-stop collection of the Articles of Christmas Past at the blog of  Anne T-V ("a Canadian librarian with years of experience in continuing health education").
Until then, Happy Holidays.