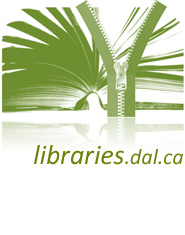 Our September 2011 UnZipped event was so successful we're doing it again! And this time, we've tailored our presentations to your needs, based on feedback from those who attended the first time.
We invite Dal faculty, graduate students and researchers to join us for a day of lightning sessions on key library resources, services, and information management. Meet your subject librarian and find out how we support your research, teaching and publishing. Sessions include information on copyright, Open Journal Systems, ebooks, mobile health resources and much more.
View the full Dal Libraries UnZipped program
Please note that the presentations are divided into general (morning) and health-related (afternoon), and take place in two locations:
General sessions (10am – noon)
Room 1011, Rowe Building
Health-related sessions (1:30 – 3:30)
Room 4117, Dentistry Building
You may attend just one or as many as you like.
Please RSVP to tina.usmiani@dal.ca by February 16 if you plan to attend any or all of the sessions. We look forward to having you join us!