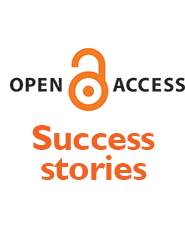 Most scholars want their research to make an impact with both their peer group and beyond. For authors who publish in open access journals, there are many complementary social media tools that can help promote their scholarship. Dr Melissa Terras discovered that blogging and tweeting about a paper resulted in a dramatic increase in readership.  To read more, see Dr Melissa Terras: open access and the Twitter effect.
Subject-specific open access repositories continue to grow. Physicists have been depositing their work in arXiv for more than two decades with nearly 880,000 papers uploaded. In fields such as particle physics, nearly 100% of the content is now openly accessible. Social Science Research Network (SSRN) now holds more than 400,000 items, and PubMed Central, the medical research repository, now holds 2.8 million items. The WAC Clearinghouse has thrived for more than twenty years and publishes journals, books, and other content to support teachers who teach writing.
The Public Library of Science (PLoS), founded nearly a decade ago, established a new and successful business model. All the papers appear online and are free to read and share with the costs of running the journals covered by author fees. PLoS One, an entirely web-based journal, launched in 2006, is now the largest journal in the world and publishes 23,000 articles a year.