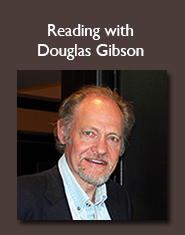 When: Tuesday, March 4 at 7:30 p.m.
Where: Special Collections & Archives Reading Room, fifth floor, Killam Library
Douglas Gibson is an editor, publisher, writer, and raconteur. His work as an editor and publisher in Canadian literature is unsurpassed, having edited and published many of Canada's best-known and accomplished authors.
A storyteller in his own right, Douglas Gibson's essays have appeared in many Canadian publications. His experiences have also been published in Douglas Gibson Unedited and Stories About Storytellers. He has been nominated for a National Magazine Award for Humour, as well as being named Editor of the Year at Book Expo in 2005.
Don't miss this chance to see Douglas Gibson tell his stories in person!
This public reading is co-sponsored by the Canadian Literary Collections Project and the Dalhousie Department of English.