Did you know that you can stream video of historical theatre productions from the Dal Libraries website?   The Theatre in Video online database contains over 250 performances of some of the world's top plays and over 100 documentaries.  Hundreds of leading playwrights, actors and directors are re[resented in the collection, which has been compiled by Alexander Street Press.    The online database is a fantastic compliment to the massive Theatre Archives in the Archives and Special Collections.
There are two ways to find videos.  You can go to the database and search or browse for videos, or you can find the videos in WorldCat, the Library Catalogue.  In both cases, you'll end up streaming video from the Theatre in Video player.
1. Go right to the database – Visit the Libraries Homepage and select"Databases" from the drop-down menu.  Type "Theatre in Video" in the search box: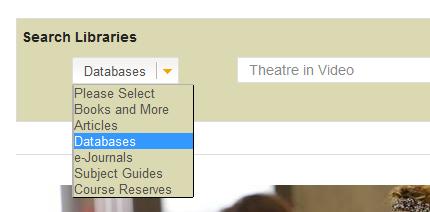 Click on the link to enter the database:

Once you get to the database, you can search or browse by actor, director, playwright, and more.  There is also a menu for browsing: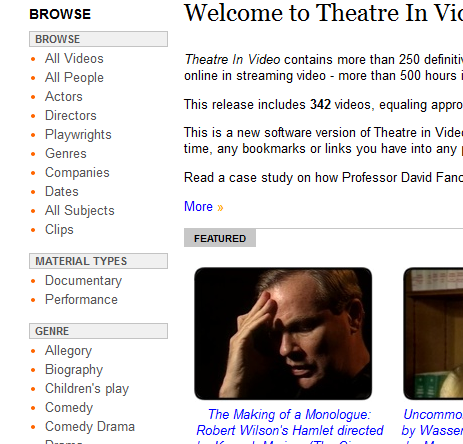 2. Find videos in WorldCat, the Library Catalogue – Make your search in WorldCat.  Try using the title of a play or the name of an actor or playwright. You will find it helpful to narrow your results to materials at the Killam Library: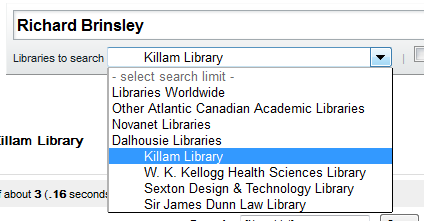 Then you can use the filter menu on the left to select  "eVideo" :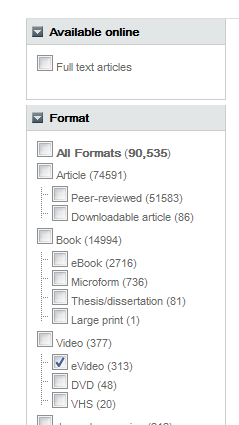 Your filtered results will only contain eVideos, which are indicated with a small film icon.  Click on the title to find the link to the Theatre in Video database:

We hope you enjoy this exciting resource!  If you want to find information on Nova Scotia theatre history, drop the Archives and Special Collections reading room on the 5th floor of the Killam Library.