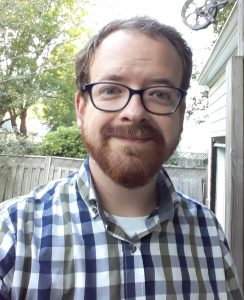 We are pleased to announce Scott MacPherson is our new Library Services Assistant.
Scott first came to the Dal Libraries in the spring of 2019 while doing a work term to complete his diploma in Library Information & Technology. Scott then stayed on in the Resources and Access Services departments in a temporary position based in the Killam Library, so he is already a familiar face to many.
In addition to his diploma from Nova Scotia Community College, Scott also holds a Bachelor of Arts from the University of King's College.
Please join us in congratulating Scott!