Have YOUR say about library services at Dal and tell us what you need from the Dal Libraries.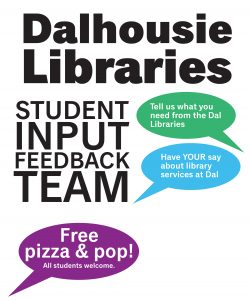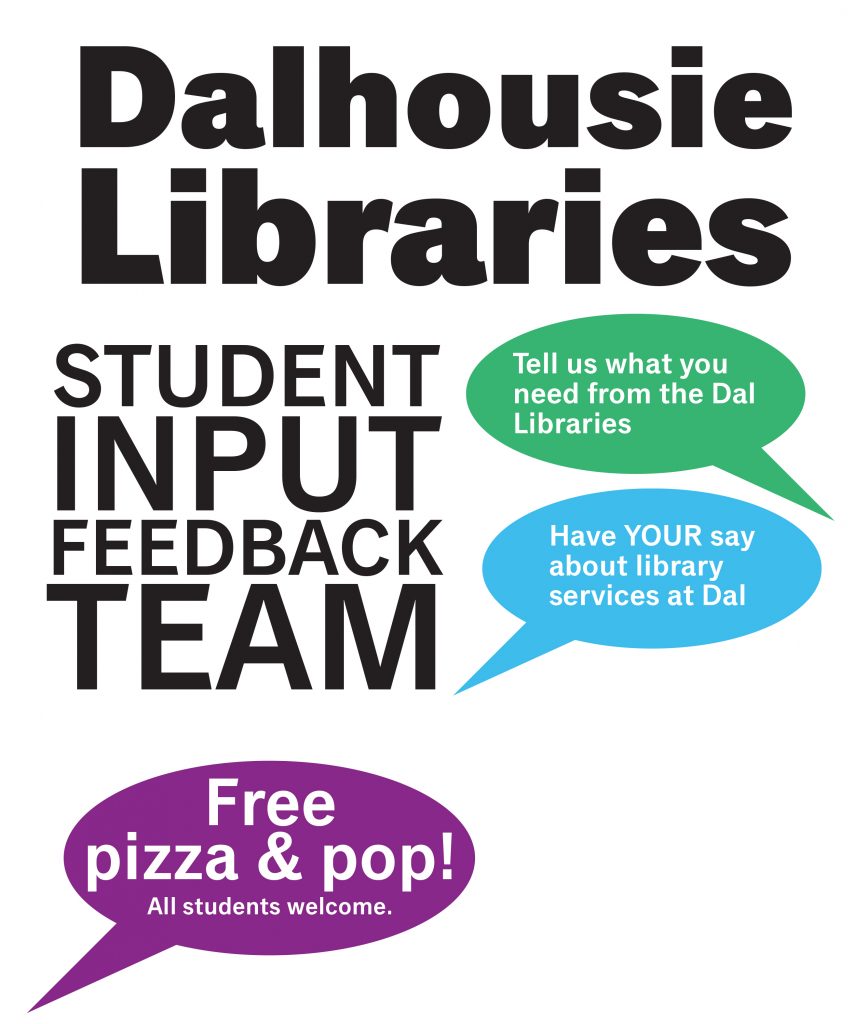 There will be free pizza and pop. All students welcome.
Sexton Campus
Tues., Nov. 15
12:30 p.m.,
B227, B Building
Carleton Campus
Wed., Nov. 16
3:30 p.m.,
C150, CHEB
Sessions for the Studley and Agricultural Campuses are coming up in January.