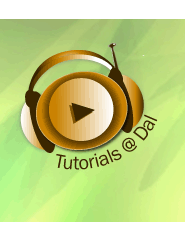 Struggling with citations? Get it right the first time with our Anatomy of an APA Citation video!
The American Psychological Association has recently published the 6th edition of the APA Publication Manual, more commonly referred to as the APA Style Guide.  To assist you in getting acquainted with some of the changes in the new edition, the Dalhousie University Libraries has prepared a Quick Guide. We think you'll find it very helpful!
RefWorks, Dalhousie's citation manager programme, has updated to APA 6th edition. The style is in the list of Dalhousie Favourites at the bottom of the "Choose an output style" dropdown, when you create a bibliography.
You've never used RefWorks? Sign up for one of hands-on workshops.
Primarily used by Electrical Engineers, the IEEE Citation Style guide produced by the Sexton Library Reference staff is now available online through the "How Do I?" section of the Libraries' website. The guide incorporates the basics of the IEEE style, including in-text citations and creating a bibliography.
Connect to the guide here.