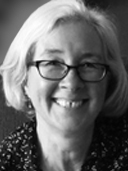 As another academic year reaches completion, we extend our best wishes to Gail Fraser, the Dal Libraries' Manager of Acquisitions, Metadata and eResources, who will retire after a career of more than forty years on campus.
Gail started working at Dalhousie University as a Library Assistant in August 1980, doing serials check-in at the Kellogg Health Sciences Library. Over the next dozen or so years, she moved to the Cataloguing department and then to Acquisitions, advancing into new roles and responsibilities.
While working full-time, she also completed Nova Scotia Community College courses in cataloguing, serials and government documents management, and information services and retrieval. This training expanded her perspective and provided her with the skills to engage in reference service and subject selector tasks. Given her initiative and leadership abilities, in 2001 Gail was offered the opportunity to become Head of Serials & Acquisitions at the Kellogg Library.
As Gail reflects, "It was an exciting time to come back to serials. In 1980, serials were published in print, and the tools of the trade were a pencil, eraser and Kardex cards. In 2001 Canadian libraries had just joined CRKN (Canadian Research Knowledge Network), then known as CNSLP, or Canadian National Site Licensing Project, and suddenly massive numbers of eJournals, and how to make them available, were the latest thing."
From 2012–13, Gail served as a member of the Connex Team, which discussed the findings of the Dalhousie University Libraries operational review. Connex made recommendations to the Senior Management Team on how to implement the report's recommendations, including the establishment of a system-wide Technical Services department. Within the new structure, Gail held the system-wide role of Manager, eResources Access & Subscriptions (2013–19). Following the retirement of two Resources manager colleagues, Gail transitioned to the system-wide role of Manager of Acquisitions, Metadata & eResources (2019–present) while continuing in a local role as Head of Acquisitions at the Kellogg Health Sciences Library.
In 2020, when the pandemic resulted in the university making a rapid transition to online teaching, Gail was instrumental in communicating with eResource vendors and overseeing staff efforts to quickly set up and activate multiple new streaming video collections and eBook packages. During the early days of the pandemic, Gail also played a key role in successfully transitioning Resources staff to their first work-from-home experiences and supporting them as they adjusted to this new reality. Colleagues will miss Gail's conscientious, thoughtful approach, her sense of humour, and her patience and tenacity in problem-solving.
Gail has shared her skills and knowledge with library colleagues at Dalhousie and across the region. From 2013–16, she served as Treasurer of the Atlantic Provinces Library Association (APLA). She was actively involved with the Novanet Acquisitions/Serials Service Group, serving as Co-Chair from 1996–97 and then as Chair from 2008–09. As a member of this group, Gail was involved in several library management system migrations and provided numerous training sessions for both Novanet and Dal Libraries' staff. Her most recent experiences in this area were as an Acquisitions/Serials/Electronic Resource Management (ERM) trainer for the Service Group and for Dal Libraries' staff. She also served on the Novanet Primo SFX Implementation Committee and was a regular member of the Kellogg Library Management group.
Gail has also represented the Dal Libraries and the university by giving presentations at Login Canada Library Day and at the Springer Summit on eContent Assessment. In addition, she participated in the Dal Libraries' Staff Conference and Pecha Kucha events.
Gail has been the long-time, beloved Quizmistress of the Kellogg Health Sciences Library, where she is known as Amanda Bertwhistle, or "Bertie". Team members have fond memories of Gail's food and plant initiatives. She introduced the delightful "Cinnamon Bun Day" and encouraged her colleagues to transplant office and home cuttings as part of an annual plant give-away at the library.
We thank Gail for her dedication and contributions to the Dal Libraries and the university over an incredible 42 years! Her colleagues throughout the Libraries wish her health and happiness as she moves into this new phase in life.
Congratulations, Gail!