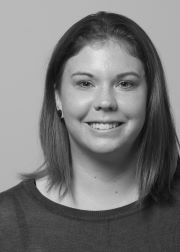 Ally Patton
Library intern at the W. K. Kellogg Health Sciences Library
1. What brought you to the MI program at Dal?
I was interested in the opportunity to gather and collect information/data for the purposes of social or other types of research.
2. What drew you to the internship opportunity at the Dal Libraries?
I was very excited to get an internship with the health sciences library. I was looking for an area that allowed me experience with finding information for research purposes. I have found that a large part of my position with the health science library is about finding information and data in the growing field of health information.
3. What's your educational background?
I have a Bachelor of Arts with majors in psychology and sociology. I have some graduate level background in sociology as well.
4. What have you been doing during your internship and how has the pandemic shaped your internship?
For my internship I have been conducting various searches for different librarians and translating those searches in different databases. I have been removing broken assets from LibGuides or updating ones that need to be updated.
The pandemic has shaped my internship in that it highlights the importance of medical research in my mind. The pandemic has forced the workforce to work from home as much as possible. I am getting more accustomed to this way of work, and it helps me to become more self-disciplined.
 5. What is your favourite summer activity? Or your favourite Halifax activity?
My favourite summer activities are hiking or camping. I enjoy touring the city and the green space in the city.