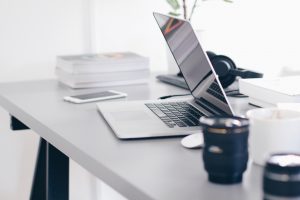 Over the past few months, the way we work has changed drastically.  If you're working from home, one area you may be wondering about is how to store administrative records. The Dal Libraries' Records Management Office can help! We have expertise in:
identifying administrative records
explaining how records should be stored
ascertaining how long different types of records are to be retained
knowing what to do after the records are no longer required
managing email and shared drive content
assisting with identifying what information is a record (and what is not)
providing guidelines and resources to help organize and clean up email accounts
Please join us for a new records management webinar called How long do I keep this stuff? DalCLASS can help with that!
We're offering two session of the webinar, designed to help you figure out what information is a record that has to be retained (in accordance with the Records Management Policy) and what can be securely shredded or deleted. We'll cover:
How to navigate DalCLASS and figure out what to keep
When to get rid of files and why
Records management resources
Date: Tuesday, July 7, 1–3 p.m.
Location: Microsoft Teams (you will be sent a link after registering.)
Register now  (This session is full, please register for the wait list or for the session on July 22.)
Date: Wednesday, July 22, 1–3 p.m.
Location: Microsoft Teams (you will be sent a link after registering.)
Register now