The Dal Libraries have two new streaming video databases for you to try out: Academic Video Online (until June 30) and Films on Demand (until August 6).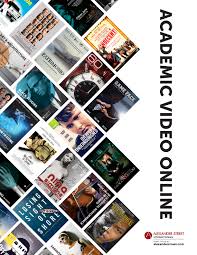 Academic Video Online is a database of video material with curricular relevance. Content includes documentaries, interviews, feature films, performances, news programs and newsreels, demonstrations, and raw footage.
The trial for Films on Demand includes the master academic package (films related to a variety of academic disciplines and fields of study), archival films and newsreels collection, and entertainment.
Try them out and let us know what you think of these databases! Contact us at library.collections@dal.ca