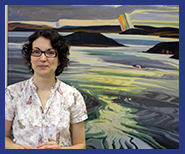 When: Wednesday, July 8th at 10 a.m.
Where: Tupper Link – 2L3. *
Seating is limited to 24.
In many parts of the world, the past two decades have witnessed the development of a direct and explicit link between research funding and research impact. How that impact might be defined and measured is open to interpretation by funding organizations and varies according to context. In general, impact refers to the demonstration that one's research has in some way made a contribution to his or her field. A variety of factors and issues are involved in demonstrating research impact and both quantitative and qualitative methods have been developed or are developing. The goal of each of these is to create objective means by which the importance and value of research can be judged.
While North American institutions have largely been less receptive to an impact based funding model, international collaboration coupled with a competitive funding environment suggests that North American researchers would be wise nonetheless to consider how their own research impact can be tracked and demonstrated. In their role as supporters and facilitators of research, as well as researchers themselves, librarians are well positioned to provide valuable assistance in demonstrating research impact. This presentation will offer a summary of some of the most critical tools available.
Video conferencing will be available for those in Truro interested in the presentation.

* The Tupper link is the windowed hallway between the Kellogg and Tim Horton's. Take the staircase nearest the bathroom and make a left at the top of the stairs (so you don't end up in the student lounge) and go through 2 sets of doors and the room is on the right.