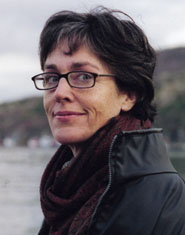 Author Kathleen Winter, winner of the 2011 Thomas Head Raddall Fiction Prize for her bestselling debut novel Annabel, will be giving a reading at the Killam Library. All are welcome!



Thursday November 17, 7:30 pm
DUASC Reading Room
5th floor, Killam Library
Dalhousie University
494-3615 for more information
Kathleen Winter has written dramatic and documentary scripts for Sesame Street and CBC Television. Her first collection of short stories, boYs (Biblioasis, 2007) was the winner of both the Winterset Award and the 2006 Metcalfe-Rooke Award. Her novel Annabel, published in 2010 by House of Anansi Press, became a #1 bestseller in Canada. It won the Thomas Head Raddall Fiction Prize, and was a finalist for the Scotiabank Giller Prize, the Governor General's Award for Fiction, the Rogers Writers' Trust Award, and the Orange Prize. It has also just made the longlist for the prestigious IMPAC award!
Annabel is the story of a mysterious child born into the hunting culture of 1968 Labrador. The baby's mystery lies in the fact that it is both boy and girl at once. Raised as a boy named Wayne, he grows to adulthood within the hyper-masculine hunting culture of his father, but his shadow-self — a girl he thinks of as Annabel — is never entirely extinguished, and is secretly nurtured by the women in his life.
"Haunting, sweeping in scope […] Annabel is a compelling debut novel about one person's struggle to discover the truth in a culture that shuns contradiction."
www.anansi.ca

This event is sponsored by the Canadian Literary Collections Project.