The Killam has seen a lot of changes since then. With a capacity for one million books (the collection at the time numbered just over 300,000), it was originally equipped with conference rooms, reading areas, telex equipment, "public typing rooms" and a "conduit structure" wiring each room to the Computer Centre in the basement. Now the Learning Commons, group study rooms, and most recently the Learning Incubator & Networking Centre are transforming the Killam to meet the needs of the 21st century while remaining true to its fundamental purpose as the knowledge hub of the campus.
As with all older building on campus, the Killam has its share of stories. Did you know, for instance, that the McMechan Auditorium was named after Archibald McMechan, who was an English professor from 1889 to 1933, and University Librarian from 1906 to 1931? Or that the Brazilian rosewood trim found throughout the building was chosen by President Hicks, a skilled cabinetmaker, who felt it would give the space an "expensive feeling"?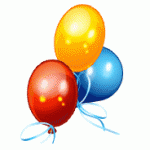 But the real stories about a library are found in the people who use it. Do you have a special memory or story about the Killam? Join the celebration by sharing them here. And please join us in person on Friday March 11 in the Killam lobby for birthday cake, coffee and a raffle for prizes!

Read more about the Killam Library in our Buildings of Dalhousie Illustrated History.

On March 11, 1971, the Killam Library was officially opened in the presence of guests and speakers including Dalhousie President Henry Hicks, architect Leslie R. Fairn, Board of Governors Chair Donald McInnes, and Director of Communications Louis Vagianos.