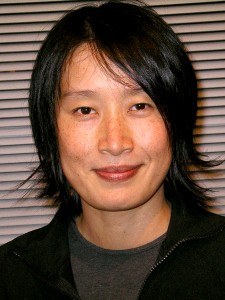 We are very pleased to welcome Mary Wong as our new Killam Library Circulation/Stack Maintenance Assistant. Mary began working here on March 10.
Originally from Hong Kong, Mary grew up and went to high school in Amherst, Nova Scotia, and moved to Halifax in 2005. She graduated from the University of British Columbia with a degree in Urban Geography. She also has an Honours Bachelor of Community Design (2008) degree from Dalhousie's School of Planning and a Library and Information Technician Diploma from Seneca College of Applied Arts and Technology, Toronto.
Mary comes to us with extensive library experience. She has worked at the centre for Creative Communications at Centennial College in Toronto, the Toronto Public Library System, and in elementary and high school libraries with the York Catholic District School Board in Markham. More recently she worked at Dalhousie's Faculty of Architecture and Planning Resource Centre and at the Sexton Design & Technology Library as a student assistant.
Mary says she's looking forward to new challenges and to working at Killam. We look forward to working with you too Mary!