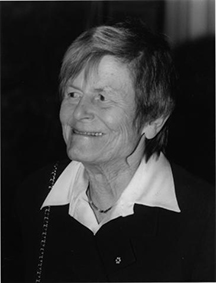 No longer will researchers have to visit the Dalhousie University Archives in order to examine the personal papers of ocean expert and former Dal professor Elisabeth Mann Borgese. All they'll need is a computer with an internet connection.
Over 115,000 papers and more than 700 photographs have been scanned and are being made available online as part of the Elisabeth Mann Borgese Digitization Project, the result of a $100,000 donation from an associate of Borgese's who wished to see her work preserved for future generations and made accessible to people all over the world.
From correspondence with Ted Turner to copies of United Nations conventions to family Christmas cards, the collection includes materials that cover every aspect of the late Borgese's life.
Available through the
Elisabeth Mann Borgese finding aid
, Borgese's documents are presented as PDFs with searchable text, which should help those wishing to learn more about a key figure in ocean studies, maritime law, and German history and culture.