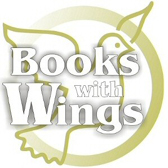 [Guest post by Anuja Siwakoti]
Hello, my name is Anuja Siwakoti. I am a second year Dal student doing my double major in Microbiology and Immunology and Social Anthropology. I am writing this blog post to notify you about Books With Wings, a collaboration between Canadian students and university students in Afghanistan.
Since 2002, students from ten universities across Canada have been collecting donated textbooks to send via Canadian Forces to universities in Kabul, Kandahar and Herat, working together under the Books with Wings project. As of September 2009, we will have sent over 8500 up-to-date medical books worth nearly $1.4 million to the medical schools of Afghanistan to restructure their libraries destroyed due to war at various times in history and even at present.
Many more books are needed. As members of this project at Dalhousie, my friends and I have been collecting textbooks from different faculties to ship to Afghanistan. We would like to expand the book donation to other disciplines, as the need for books in Afghan universities in all subjects is great. Examples of requests we have had from Afghanistan are:
English
Biochemistry
Business
Computer Science
Dentistry
Education
Engineering
Mathematics
Midwifery
Public Health
Science
Since we want students in developing countries to be updated with recent medical innovations in the Western world, we are collecting health sciences related textbooks such as dentistry, medicine, radiology, nursing, etc. that are published after 2000. However, any year of publication is acceptable for textbooks related to other disciplines. If you'd like to make a donation, please look for the drop-off boxes in the Killam, Sexton and Kellogg libraries.
First and foremost, I would like to thank Dr. Richard Gordon, the initiator of this project at the University of Manitoba, who incorporated students across Canada to contribute for this noble cause. On behalf of the Books With Wings team, I would also like to thank the Dalhousie Libraries for supporting this project. I thank the Chemistry, English, and Sociology and Cultural Anthropology departments for their help in the initiative phase of this project. Last but not least, I am grateful to Sunisha Neupane, Co-Director of this project; Rosie Ashton, medical school representative; and Qura-tul-ain Haider, Zakia Zahra Biswas, Jason MacGregor, Sophie Thapa and Jamie Aaron for contributing their valuable time and efforts towards this project.
If you would like to learn more about us, then please visit the Books With Wings website.
I thank you very much for your support and generosity.
Anuja Siwakoti
Co-director of Books With Wings at Dalhousie University
E-mail : an752929@dal.ca