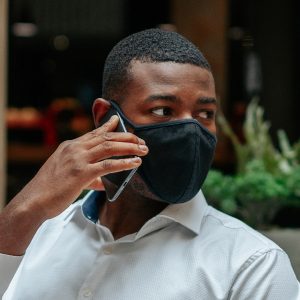 Masking Requirement in Dalhousie Libraries
At Dalhousie, we endeavor to provide safe, welcoming spaces where all students feel they can further their goals to achieve academic success. While providing access to these public spaces in the Libraries, we have a responsibility to enforce the mask wearing requirement as mandated by Public Health. Public Health requires that everyone wears a non-medical mask in most indoor public places. There are very few exceptions to this rule. It is important that we do what we can to ensure students, faculty, staff, and  members of the wider community are in a healthy space where people comply with public health requirements.
Until now, library staff have been asking library users to put their masks back on whenever they see people not wearing masks. Unfortunately, this approach has not been terribly effective as some students will routinely remove their mask again as soon as the staff person has left the area. This non-compliance has been reported in all of the Libraries spaces, by both Libraries staff and students studying in the spaces.
In the face of rising COVID cases both in the province and on campus, it is imperative for the health of students, faculty, and staff that we increase mask compliance in the Dalhousie Libraries. We are taking several steps toward this goal.
First, we have returned to the "no food and drink" rule in the Libraries (except water) to reduce the opportunities for library users to remove their masks.
We are also working in partnership with Dalhousie Security on mask wearing enforcement within the Dal Libraries. With the support of the university, we will be following up on non-compliance with clear and serious consequences for students who do not comply with the Public Health mask directive. Students who both refuse to wear a mask and who remain in the library after being told to leave will have a Student Code of Conduct report written about the incident. More information about the Student Code of Conduct — and what happens when a report about a violation of the Code is made — is available here.
A report about a violation of the Student Code of Conduct can lead to serious ramifications for the student involved and we sincerely hope that we won't have to take this step. However, we will, should the situation offer no other solutions that lead to everyone wearing their masks within the Dal Libraries.
More information about mask enforcement at the Dalhousie Libraries is available here: https://libraries.dal.ca/covid-19-updates/the-stages-of-mask-enforcement.html