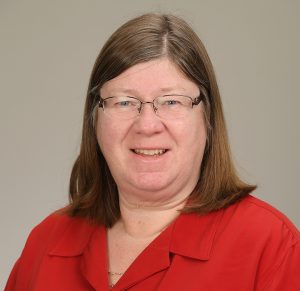 On March 1, 2021, after almost 44 years at Dalhousie University; Helen Wojcik, Manager, Access Services at the Killam Library, started her retirement. Helen's career at Dalhousie University started on September 12, 1977 when she began working at the Killam Library as a Library Clerk 1. She soon progressed to the Night Supervisor position. In November of 1980, she left the libraries to work in Personnel Services where she progressed from a Clerk 3 through to Senior Clerk (HR/Payroll). During that time Helen also spent two years in a DPMG position as the Acting Payroll Supervisor.
Helen returned to the Dalhousie Libraries in 2003 when she accepted a position as the Evening Supervisor at the Killam Library. Helen thoroughly loved working with the student assistants and they found her to be very understanding, helpful, and a pleasure to work with.
Helen became the Assistant Head of Circulation in August of 2005 and ended her career as the Manager, Access Services, which she did for seven years. Over the years, Helen participated on many committees such as the Disaster Planning Team, the Safety Committee (chair), the Killam Library Service Point (co-chairing), the Novanet Access Services Team, Library Council, and the Dalhousie Libraries Service Point Committee, to list just a few.
Helen was dedicated to providing excellent service to our students, staff, and faculty.  She was considered objective, fair, and caring by the staff that she supervised. We miss her calm contemplative manner.
Please join us in wishing Helen a very happy retirement!