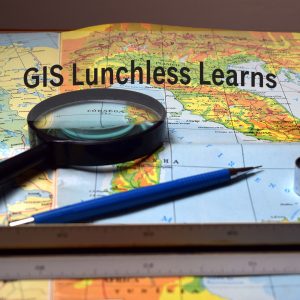 What is a 'Lunchless Learn'? It's a hands-on tutorial, held around lunchtime, open to all on campus.
A GIS, or Geographic Information System, is "a computer system for capturing, storing, checking, integrating, manipulating, analyzing and displaying data relating to positions on earth's surface." In other words, it's an easy and fun way to look at the world differently.
This is a series to help give people a taste of what GIS is and how it can be used. These sessions are meant to be self-contained. After the intro session, take only the topics that are important or interesting to you.
Due to the high level of interest, we ask you to register for each session you want to take. Sign-up can be done on the Dalhousie Libraries Event Page.
Please note: Sessions will be given in ArcGIS Pro NOT ArcMap.
 Date/Time
Topic
Location
Wed., Jan. 13
12–1:30 p.m.
Intro – First Encounters of the GIS Kind
Online
Wed., Jan. 20
12–2 p.m.
Data – So you want to make a map – Where and How to Find Data
Online
Wed., Jan. 27


12–1:30 p.m.

Raster – How to become a Raster Master
Online
Wed., Feb. 3


12–1:30 p.m.

Carto – Maps – The Good, the Bad, and the Ugly
Online