by: Deborah Hemming, Louise Gillis, & Melissa Helwig
As you prepare for fall courses, know there are many teaching and learning services and resources available through the Dal Libraries.
To make it as easy as possible for you to access our services while you work from home, we created some quick links and descriptions to our teaching and learning library services and tools. Stay home and stay safe!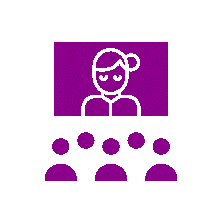 Library Orientation & Research Skills Sessions
Do your students need to brush up on their research skills? Ask a librarian to provide a customized session for your online class. Whether live or prerecorded, librarians are available to teach your students about how to use the library, searching for books and articles, evaluating sources, citation styles, and more. Contact your liaison librarian to request a session for your fall courses.
As part of a library session, librarians can create complementary exercises or quizzes so students can put their new research skills into practice. If students have questions or run into issues after the session, encourage them to contact their liaison librarian for follow-up help and guidance.
The Dal Libraries website also has a collection of informative handouts to support students in accessing library materials and completing research. These cover everything from "Choosing a research topic" to "Identifying and reading scholarly works." You can link to the Dal Libraries handouts on your course page and even pair them with assignments to provide direction for your students.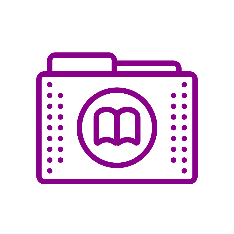 Course readings supports
Course reserves are not just for print materials. Dal Libraries Course Reserves services include providing faculty with Persistent URLs (PURLs) to our Dal Libraries' online resources — no more broken links! Simply submit your reading lists to us and we will provide PURLs to electronic books and articles for as many readings as possible. Submit your reading lists early!
Beyond the traditional course reserves, you can chat with your liaison librarian about selecting and accessing alternatives such as Open Education Resources (OERs). OERs are teaching, learning, and research resources that are created with the intention of being freely available to users and can be in the form of textbooks, readings, and multimedia files. To learn more, check out our OER page or contact your liaison librarian.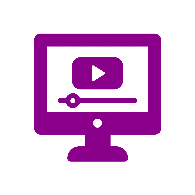 Online Tutorials
Looking for instructional videos on topics such as accessing library resources, renewing books, using academic databases, and citing sources? The Dal Libraries has a collection of closed captioned video tutorials that address library basics and much more. Direct your students here, or link through Brightspace.
CLT, Education Literature, and ATS
Want to learn more about teaching online? Check out the Centre for Learning and Teaching's online panels, webinars and workshops. Material is offered by faculty with experience in online design, remote teaching and student engagement. Sign up and learn something new!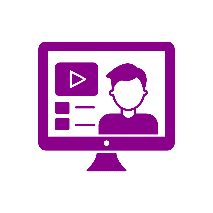 Interested in reading up on education theory and practice? Dal Libraries provides access to books, journals, and on topic databases. We have two LibGuides to help you get started: Teaching and Learning in Higher Education Resources Guide and the Scholarship of Teaching and Learning Resource Guide.
If you're seeking technical assistance for Brightspace, instructional technologists with Academic Technology Services (ATS) of the Dalhousie Libraries provide live, one-on-one virtual support as well as regular training sessions on Brightspace and many of its tools.
Final tips…
Reach out to your liaison librarian and consider adding their contact info and links to subject specific LibGuides in your syllabi. Having a library contact and a tailored LibGuide can help your students get started on course assignments and research. To learn more about liaison librarians and services see our previous post, Top 5 Tips To Stay Connected from Home.
And don't forget to think beyond the library: there are many academic supports for your students when it comes to learning.