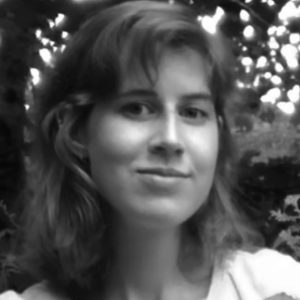 Kayliegh Penner
Archives Student Intern for the Dalhousie University Archives
1. What brought you to the MI program at Dal?
I knew that I wanted to work in a library setting when I was working on my undergraduate degree. I was very lucky to be given the opportunity to work in the university archives while finishing my undergraduate, and I discovered that archival work was my real passion. I applied to Dal because I was attracted to the diversity of the program and career opportunities, and particularly because of the archives concentration offered in the program.
2. What drew you to the internship opportunity at the Dal Libraries?
Coming straight from my undergrad, where I worked for four years as a student assistant in the university library and, later, archives, I was eager to look for employment opportunities on campus when I moved to Halifax to start my graduate degree. I remember listening to last year's Summer Shine presentations, particularly the archives' summer internship presentation, and thinking "Next year, that could be me." I was prepared to apply to all and any jobs until someone wanted me, and I jumped on the archives student intern job posting. I was shocked to be given an interview opportunity, thought that I'd take it for the practice experience, and was even more shocked (but thrilled) to be offered the job.
3. What's your educational background?
I have a certificate in Biblical and Theological Studies from Providence University College, and a B.A. Combined Honours from Brandon University, where I majored in English and History, and minored in Creative Writing.
4. What have you been doing during your internship and how has the pandemic shaped your internship?
I am working on organizing the records of a fonds and preparing an archival appraisal report along with it. I'm also doing preliminary research for authority records and helping to standardize information for a collection in the archives' database, AtoM (Access to Memory). I would like to think that the pandemic hasn't changed much in terms of my work because it's relatively independent work regardless and my bosses are readily available when I have questions. I do find it harder to convince myself to get up in the morning, however, especially when I'm only moving four feet from bed to desk to start my workday.
5. What is your favourite summer activity? Or your favourite Halifax activity?
I love swimming, long hikes, and I've been really lucky to get out kayaking this summer! When the weather's not permitting, I'm more than happy to read all day. I'm looking forward to exploring more around Halifax this summer, but I've really enjoyed exploring the many urban parks and green spaces around the city.