by Erin MacPherson, Melissa Rothfus, & Melissa Helwig
Despite our physical locations being closed, many of our services, including research and scholarly communications resources, are available online!
To make this as easy as possible for you to access while you work from home, we created some quick links and descriptions to our research and publishing library tools. Stay home and stay safe!
DMP assistant


Thinking about starting a new research project? Finishing up a project? Are you required to submit a data management plan as part of a funder or journal requirement? It's never too late to manage your research data! The Portage Network's free, online Data Management Planning (DMP) Assistant will take you step-by-step through key questions about data management to create a data management plan. Simply create an account, chose a template, answer the questions that are relevant for your project and create a plan that can be revised at any time.
Bonus: This tool can be used to create a data management plan as part of the upcoming requirements as stated in the draft Tri-Agency Research Data Management Policy: https://www.science.gc.ca/eic/site/063.nsf/eng/h_97610.html.
Data Repositories

https://dataverse.scholarsportal.info/dataverse/dal
Does your journal or funder require you to make your data available in a data repository? Or do you wish to share your data widely and make it more discoverable? Dalhousie University's Dataverse at Scholars Portal allows you to share, publish and discover research data plus it is hosted in Canada. Dataverse automatically generates a standard data citation so you can receive credit.

Other data repositories are also available, such as the Federated Research Data Repository (great for larger datasets).
Find more data repositories by searching the Registry of Research Data Repositories: https://re3data.org


DalSpace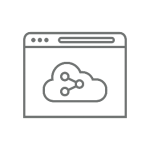 Need a permanent place to host your articles, reports, presentations, and other works? Don't leave your work to fade to oblivion on an old USB stick or behind a paywall. Deposit it in Dalspace so it is available and accessible and make an impact. As an institutional repository, it can help to fulfill the OA requirements for the Tri-agencies and other funders. To learn more about depositing in Dal Space: https://dal.ca.libguides.com/open_access/DalSpace

Getting an ORCiD


Want to make sure you get credit for your work? Ensure all your work is  attributed to you with an ORCiD. This is an ID number unique to your professional profile – think of it as a DOI for you as a researcher. It ensures that all of your work is correctly attributed to you—this especially important if you've used different versions of your name to publish or you've changed affiliations during your career.  Bonus: an ORCiD is often required by publishers when submitting for publication, as well as funding agencies.  To learn more about ORCiD: https://dal.ca.libguides.com/researchimpact/authorprofiles

A to Z database list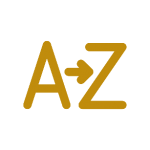 Need to find some literature to support your project planning or project writing process? Check out our A to Z database list to discover new subject based databases or to link to your true and tried databases. Finding literature to support your project planning and writing is an important part of the research process. Searching in subject specific databases for similar topics to yours is a great way to identify journals to submit your final work.