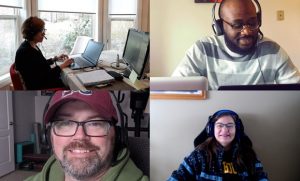 Try a virtual drop-in session to ask members of our Instructional Technologies Team questions about Brightspace, and tools such as Panopto (for video streaming and lecture capture) and Collaborate Ultra (for virtual classroom and web conferencing).
We're available to help you live Monday to Friday, 9 a.m.–8 p.m. and Saturday & Sunday, 9 a.m.–3 p.m.
No appointment needed! Access our virtual drop-in session at the link below.
We're here for you. See you soon!
https://ca.bbcollab.com/collab/ui/session/guest/fc14f311a91f4a2091572388a4d281e7