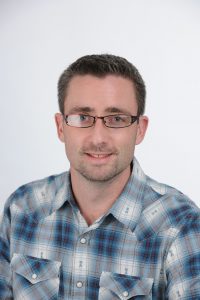 We are pleased to announce that Jason Flynn is our new Manager of Academic Technology Operations for the Dalhousie Libraries. This position reports to the Director of Academic Technology Services.
Jason has worked at Dalhousie for the past 11 years, spending five of those years as a Systems Administrator for the Dalhousie Libraries in the Academic Technology Services unit. He has also worked as a Senior Storage & Systems Technologist for Information Technology Services at Dal. He has led two virtualization initiatives and was on the Dalhousie Research Data Management Planning Committee and was a member of the national Dataverse North Working Group.
Jason holds a Bachelor of Applied Arts in Information Technology from Mount Saint Vincent University. He will be responsible for overseeing the Libraries' technical infrastructure, providing management and leadership to the operations team (system administrators, developers, and statistical computing), implementing technology-enabled learning projects, and maintaining the academic software life cycle.