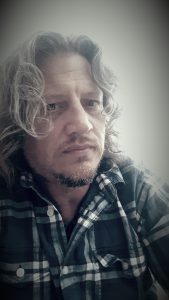 We are pleased to announce Charles Tourner is the new Stack Supervisor in the Killam Library.
Charles has worked with the Dalhousie Libraries since 2009, demonstrating his technical expertise by working on both the Help Desk and the Access Services Desk.
Charles holds diplomas in Library Information Technology and Electronics Engineering from the Nova Scotia Community College. He is skilled in the area organization, which will serve him well in his new role.
Congratulations, Charles!