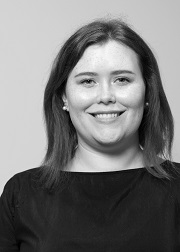 Where are you interning?
I am one of two Nicoles interning at the Killam Library.
What brought you to the MLIS program at Dal?
When I moved to Halifax a few years ago, I got a part-time job at the Halifax Central Library. I'd worked in a public library in high school and an academic library during my undergraduate degree, then focused on academia for several years. I started at Central during a transitional time, and the job made me realize that libraries are where I want to be.
What drew you to the internship at the Dal Libraries?
The Killam internship provides exposure to such a wide range of experiences in academic librarianship. I also wanted the chance to do reference work with students from a variety of disciplines.
What's your educational background?
I have a BAH from the University of New Brunswick (Saint John), an MA from the University of Toronto, and a PhD in medieval literature from Queen's University. My interests are primarily in queer and feminist theories, and I work in both medieval literature and comics studies.
What have you been doing during your internship?
So far, I have had great training opportunities through both Dal's Research Bootcamp series and attending the Data Liberation Initiative's Atlantic Workshop. I'm honing my reference skills on the KLSP (Killam Library Service Point). I get to work on many projects, ranging from thematic coding of student surveys to assisting on a research guide on copyright and Indigenous knowledge to creating a management plan for photographs taken from space. I'm so excited about all the things I'll learn through my project work this summer!