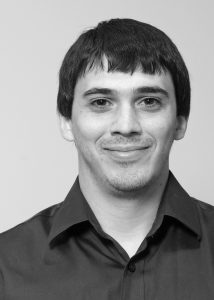 Where are you interning?
I am interning at the Dalhousie University Archives.
 What brought you to the MLIS program at Dal?
What brought me to the MLIS program was in interest in learning and developing a broad range of skills to add to what I already have. My goal is to learn many flexible skills that make me a great fit for working in the field of archives.
What drew you to the internship at the Dal Libraries?
I was interested in gaining more experience working in an archive and the summer intern job at Dalhousie's archives was the perfect opportunity.
What's your educational background?
Previously I have completed an undergraduate degree with honours in history at Cape Breton University.
 What have you been doing during your internship?
So far during my time at the Dalhousie Archives, I have been processing records and creating archival descriptions for the materials of Canadian writer and poet Charles Bruce that get uploaded to the archives' online catalog, helping with the preparations for the renovations to the archives collections space and assisting in daily operations and tasks alongside other small tasks here and there.