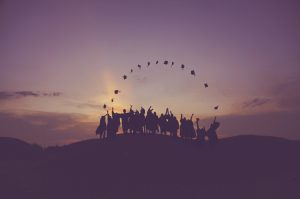 On behalf of the Dalhousie Libraries, I offer heart-felt congratulations to all graduates. We know the sacrifice and hard work it took to get to this day and we are bursting with pride for all of you. Regardless of your faculty or area of study, in the Libraries we consider all Dalhousie grads to be our graduates.
We've enjoyed supporting your academic needs, and as you become alumni, we want your relationship with the Dalhousie Libraries to continue. We offer a number of services to alumni, and we encourage you to explore the possibilities with an alumni benefits card.
I would also like to thank you for any feedback you've given to the Libraries over the years. We always learn something valuable when we talk to students and we continue to improve based on what we hear from you. Let's keep the conversation going – please get in touch at donna.bourne-tyson@dal.ca .
We look forward to supporting your life-long learning journey.
Congratulations!
Donna Bourne-Tyson
University Librarian