Cannabis became legal in Canada on October 17, 2018
This change in law will have health and social impacts. Cannabis has traditionally been an illegal substance, which has resulted in social stigma around the topic. Research evidence in regards to cannabis use is limited and the majority of studies have focused on harm reduction. While harm-based research is valuable in many contexts, there is a need to explore cannabis access and use from a variety of perspectives (e.g., Eggertson, 2017). The limited body of research evidence to draw from impacts the availability, direction and volume of synthesized information resources to support decision-making, such as clinical practice guidelines and patient education.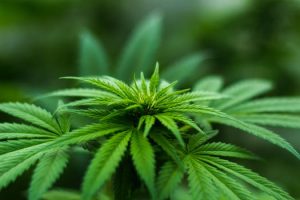 Organized by Audience
In this shifting landscape it is difficult to know where to start when seeking information about cannabis. To assist in navigating the complexities resulting from cannabis legalization, librarians from Dalhousie University Libraries and Nova Scotia Heath Authority's Library Services have partnered to curate trusted information resources about cannabis access and use. Our collaborative cannabis subject guide brings together trusted resources in one easy-to-access location, organized by audience.
Clinicians will find evidence bundles from authoritative sources like CADTH and RxTx. Policy makers have access to federal and provincial regulation sources, as well as policy-related articles. Resources for patients and the public highlights web resources such as patient guides and books that can be signed out as part of Nova Scotia's Borrow Anywhere, Return Anywhere program. The students page focuses on policies at local academic institutions regarding cannabis, as well as cannabis-related courses and student health resources. On the researchers page, you will find examples of locally-produced health research, in addition to research associations and selected journals that publish relevant literature.
 Legal Lens
Throughout the guide, links to government documents and resources (both federal and provincial) related to the recent changes to the legislation are provided. In particular, check out the tabs for 'Legal Definitions' and 'Legal Resources' on the About page.
Dig into Primary Research
As federal and provincial governments implement this law, new research will continue to be published. Database search strategies are included on the find articles page to help users stay current in this area. Simply copy the highlighted search strategy and paste it into the corresponding database access point to view results. Health search strategies focus on the therapeutic uses of cannabis. Links to two legal search strategies give users easy access to information from the Canadian Legal Information Institute. Happy searching!
Please note: The cannabis subject guide does not differentiate between medicinal and recreational cannabis use; it provides resources related to both purposes. For guidance on cannabis use in your context, please consult with federal/provincial/municipal laws, credentialing bodies, professional associations, employers, health care providers, etc., as appropriate.