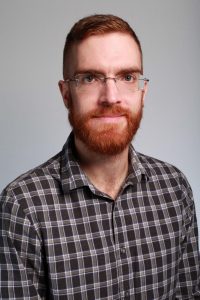 What brought you to the MLIS program at Dal?
In the final year of my previous degree, I wanted to find a way to convert my skills and knowledge into meaningful employment. I began a year-long search for a career path that began with a Strong Inventory Test. This test compares your results to people who are satisfied in their careers to see how compatible you would be in the same field. My most compatible career path was librarian! It took me a while to accept librarian as an option for my future, but after much research, informational interviews, and personal reflection I began to look into library and information management programs. I was pleasantly surprised to find my interests and values reflected in a MLIS degree. Dalhousie was attractive to me because its core courses would give me competitive skills for the working world whereas its electives would provide me plenty of room to explore career options.
What drew you to the internship at the Dal Libraries?
Upon completing my first year of classes and my practicum, I decided to focus on academic libraries. The internships at Dal Libraries seemed like the perfect opportunity to get experience working in this environment, make valuable connections, earn some money towards my student loans, and hopefully, find my niche in the broad world of academic libraries. I applied to several positions and was happily accepted at the W. K. Kellogg Health Science Library and I've enjoyed the challenges since I began.
What's your educational background?
I completed high school in Newfoundland and went on to complete a Bachelor of Arts in Honours English at Memorial University. I finished my degree by writing an honours paper to find a way to avoid Aldous Huxley's horrific vision of the future in Brave New World.
What have you been doing during your internship?
My internship at the Kellogg Health Sciences Library has given me new knowledge, the chance to learn new skills and sharpen old ones, and to meet motivated people. I've learned so much since I started my internship, in large part because of the integration of Research Bootcamp sessions with my schedule. On the job, I learned about medical databases, medical multimedia resources, and the wide range of students and faculty who comprise our user base. I've also completed a lot of tasks since I began including creating a LibGuide for PLANS (Promoting Leadership in health for African Nova Scotians), a handout for converting files into RIS files to upload to Covidence, how to formulate a complex search string, and I've conducted several reference interviews. I've met so many driven and lovely people since I've started, which has been very encouraging to my future career prospects.
Some fun and interesting facts about you:
When I applied to Dal I had no previous library experience! I hope this knowledge encourages interested parties in a similar position to apply. Further to this, I became much more interested in this field because of the weaponization of misinformation (aka Fake News). I hope to contribute in the fight against this ever-present, but recently more prominent, social problem.