The Dalhousie Libraries would like to give researchers one less thing to worry about when it comes to your datasets — let us store it for you, locally. Dataverse, the Harvard-developed open-source data repository software, has come to Dalhousie.
"As researchers, we are increasingly called upon to share the data that underlies our research — or even to publish the data as a standalone product," says Dr. Mike Smit, Acting Associate Dean Research and associate professor in the School of Information Management. "Having a Dal Dataverse ensures every Dal researcher in every field of study has a place to deposit their data, to describe and document it, and to share it with the world. Students graduate, projects end, researchers retire — a data repository is a way to ensure the data lives on."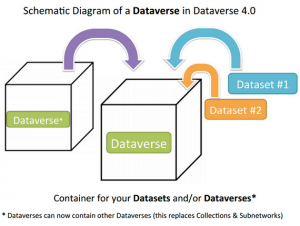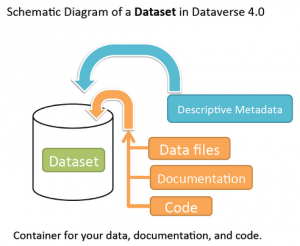 Hosted by the Dalhousie Libraries, this free service allows a researcher to create and manage their own  account on the Dalhousie Dataverse and manage their own project files (dataverses  within Dataverse) and datasets. "Dataverses are also the names of the individual containers that are set up in the space to hold datasets. A dataverse can be set up
for an individual researcher, project, lab or even entire department. The individual
dataverse contains datasets, which include the code, documentation, and metadata that goes along with your data," explained Sarah Stevenson, Associate University Librarian Research Services and Head of Killam Library.
Why should I store my data in this repository?
Besides the obvious convenience of this service, there are other reasons to consider:
What if my data is not ready to be publicized yet?
You can still start using Dataverse now and keep your data private until you are ready to share it, by restricting the permissions on your data files. Dataverse has a User Guide that explains how to create an account, add datasets, manage permissions, adding terms and much more. In addition, you must adhere to the Dalhousie University Dataverse Account Terms of Use, which outlines responsibilities with respect to user submissions and more.
More information on this free service and related research data management (RDM) services offered by the Dalhousie Libraries is available here: http://dal.ca.libguides.com/rdm/daldataverse and here: https://libraries.dal.ca/services/data-management-services.html
Contact the Dal Libraries RDM team at data.managemet@dal.ca for more information, or get started using Dataverse: dataverse.library.dal.ca.
You can learn more about RDM on the Portage website https://portagenetwork.ca/resource-library/, a service provided by the Canadian Association of Research Libraries.