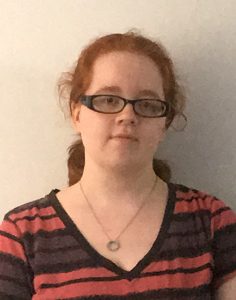 What brought you to the MLIS program at Dal?
I spoke to a mentor who worked as a university librarian in the fourth year of my undergraduate degree and completely did a 180 on where I saw myself going in the future. I looked up MLIS programs in Canada, found several but being from a small town only one hour away from Halifax, I was excited to be living that close to family. Not to mention the opportunity to have the experience from the practicum and the multiple internships that were available to MLIS students.
What drew you to the internship at the Dal Libraries?
I wanted to be involved in academic libraries after several positive experiences in my undergrad. And ever since I heard about special libraries I was very interested in law and health libraries. I did my practicum at a law library in a law firm and wanted to experience something different for my internship. I applied to the Kellogg position because it was going to give me a chance to experience a health library and also give me a chance to experience academic libraries. It was the best of both worlds
What is your educational background?
I have a Bachelor of Arts with a major in history and a double minor in classics and French from Mount Allison University.
What have you been doing during your internship?
I've been doing some searches for patrons at the request of Kellogg staff, checking the libguides and ensuring everything is up-to-date as well as working on some tasks related to the Kellogg's 50th anniversary. I'm also working on updating some of the videos and getting to sit in on some reference interviews.
Fun and interesting facts about you:
I read (way too much) and enjoy watching all of the Marvel movies although Wonder Woman is an exception to staying solely in the Marvel universe. Also, before my practicum and internship I had absolutely no experience working in a library, not even as a volunteer