Yes, you read that correctly! With a new learning commons opening, upcoming renovations, and the collection on the move, we want to make sure you know where everything will be located during the transition.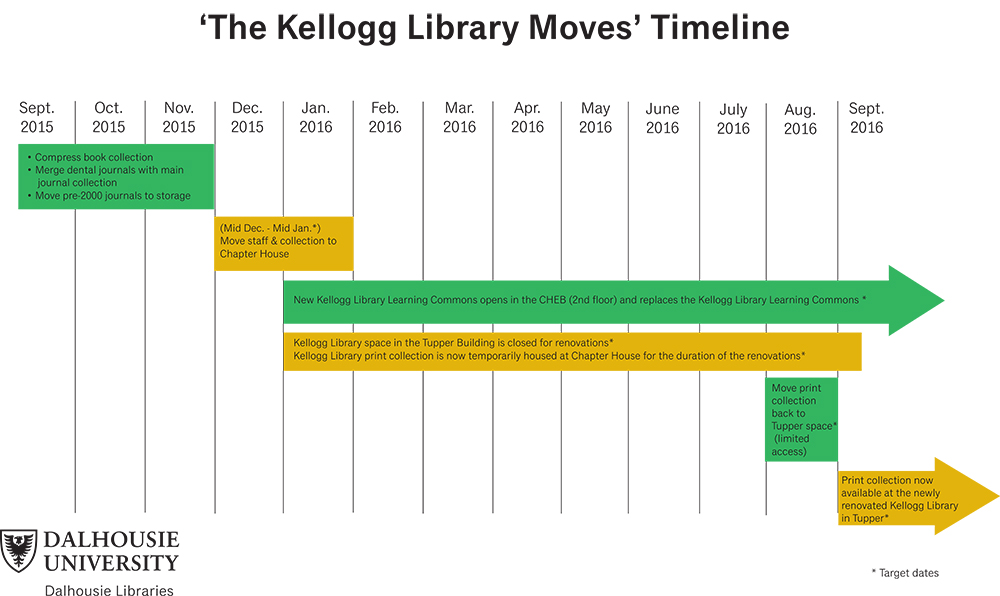 There will be a lot happening, so we've created a handy chart to keep you in the loop. When will the Kellogg be closing? When will the new Learning Commons space in the Collaborative Health Education Building (CHEB) be opening? Where will I go to borrow books? The Gantt chart poster is on display inside the main doors to the Kellogg Library for you to peruse whenever you like.
Of course, staff at the Kellogg are always ready and willing to answer any of your questions about the Kellogg moves, and our services. Don't be shy! We want to make things as simple and straightforward as possible, so let us know what you think. And if you missed our Kellogg on the Move video, here it is again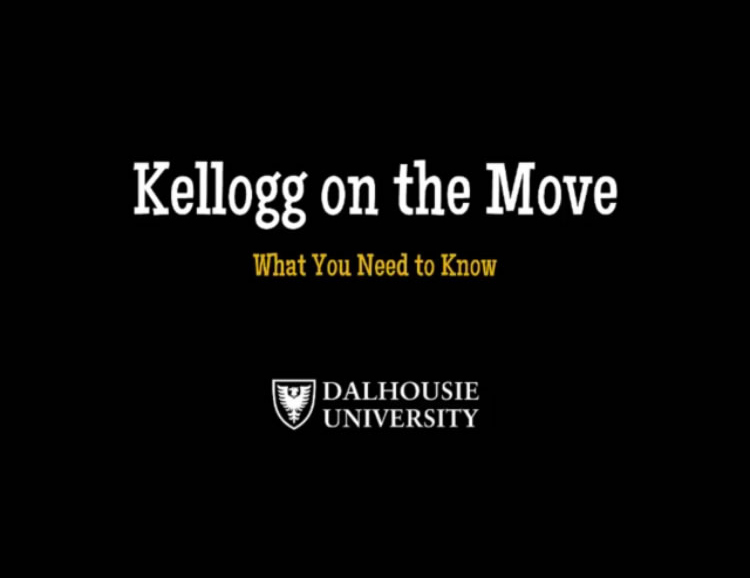 You can also email questions to Carol Pottie (carol.pottie@dal.ca).