The Dalhousie Libraries welcome Marlo MacKay, who joined the staff as Communications Coordinator, based in the Killam Library, effective May 28.  Marlo comes to Dalhousie from Halifax Public Libraries, where she was the Communications Officer. She is replacing Tina Usmiani, who recently retired.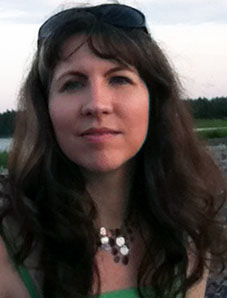 After more than ten years of working in public and school libraries, Marlo obtained an advanced diploma in public relations from Nova Scotia Community College. She also holds a Bachelor of Arts degree from Mount Saint Vincent University. In 2008, Marlo began working in the Communications and Marketing department of Halifax Public Libraries, where she was the editor of the Library Guide and the media contact for the library, among other duties. In 2010, she was part of the planning team for the Halifax Central Library public consultation meetings.
Marlo's main focus will be promoting and publicizing the resources and services of the Dalhousie Libraries. "I am very pleased to join the team at the Dalhousie Libraries. Working on Dal's bustling and beautiful campus is a dream come true," she said.
You can reach Marlo with questions about library promotions at marlo.mackay@dal.ca or at 494-3907. She looks forward to hearing from you.