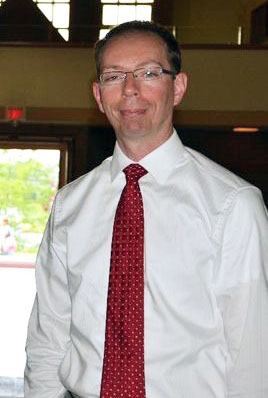 The Dalhousie Libraries are delighted to welcome Jason MacDonald, who joins our staff as Intellectual Property Assistant, based in the Killam Library, effective April 16. Jason comes to Dalhousie from Medicine Hat College in Alberta where he served as Copyright Information Officer/Information Services Technician.
After completing a BA degree at Dal, Jason received a Library and Information Technology Diploma from NSCC. Since 2002 he has worked at the Medicine Hat College library providing a variety of services, including reference and instruction and interlibrary loan, taking on the copyright portfolio in 2005.
Here at the Dal Libraries Jason will be working closely with Donna Bourne-Tyson and Ian Colford on copyright issues, as well as the further development of open access initiatives on campus. He will also be handling day-to-day responsibilities in the Killam Library Administration Office.
"Returning home to Nova Scotia to this exciting opportunity at Dal was an easy decision!" Jason remarks. "The natural beauty of the city and province, the appeal of being closer to family and friends as well as the reputation of the institution all combined to bring me home to stay."
You can reach Jason with copyright questions by phone at 494-3601, or email him: jason.macdonald@dal.ca. He's also on Twitter: @jay_macd
Please join us in welcoming Jason to the Dalhousie Libraries!