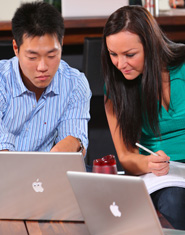 Welcome back to a new term everyone!
Start and finish your 2012 academic research using the Libraries' resources and services. We have all the online tools and expert personal support you need to plan, develop, and work on your assignments, papers, theses and projects.
Check our Reference & Research Services page for details by library. We also have a Research Tools page with links to the Assignment Calculator, RefWorks, research guides by subject, digital reference sources for quick answers and much more.
Happy New Year and good luck with your work!