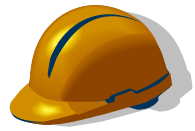 This summer the Killam Library will be undergoing several construction projects inside and out. In addition to the "facelift" you can see now making repairs to external walls, visitors will also notice the following happening on the second floor.



Construction of washrooms adjacent to the LINC classroom. Materials are expected to start arriving on site for this project this week with construction beginning shortly thereafter. This project is expected to be completed by the end of August. Please note there will be some noise involved as holes will need to be drilled through the floor to accommodate plumbing. We have requested that the noisiest work be completed between 7:00 and 10:00 a.m., realizing that some exceptions to this may be needed for short periods of time.
An emergency exit will be constructed off the balcony from the second floor reading room. Tentative start date for this project is the week of June 13th. It will get noisy at times as well, as the existing balcony will have to be demolished and the anchors to support the new structure will have to be installed. Use of some equipment (possibly a bobcat) will also be required.
We apologize for the disruption as we continue to make improvements to your library!